The current situation, deeply influenced by COVID emergency, is leading to new reflections, both on a personal and on a social level, while imposing new priorities in our daily life.
Our concept of social life is drastically changing and sharing our space with other people is acquiring a new meaning.
This completely new approach is re-defining our way of interacting with people, introducing the use of hygiene devices and new behaviour to grant safety in our human relationships.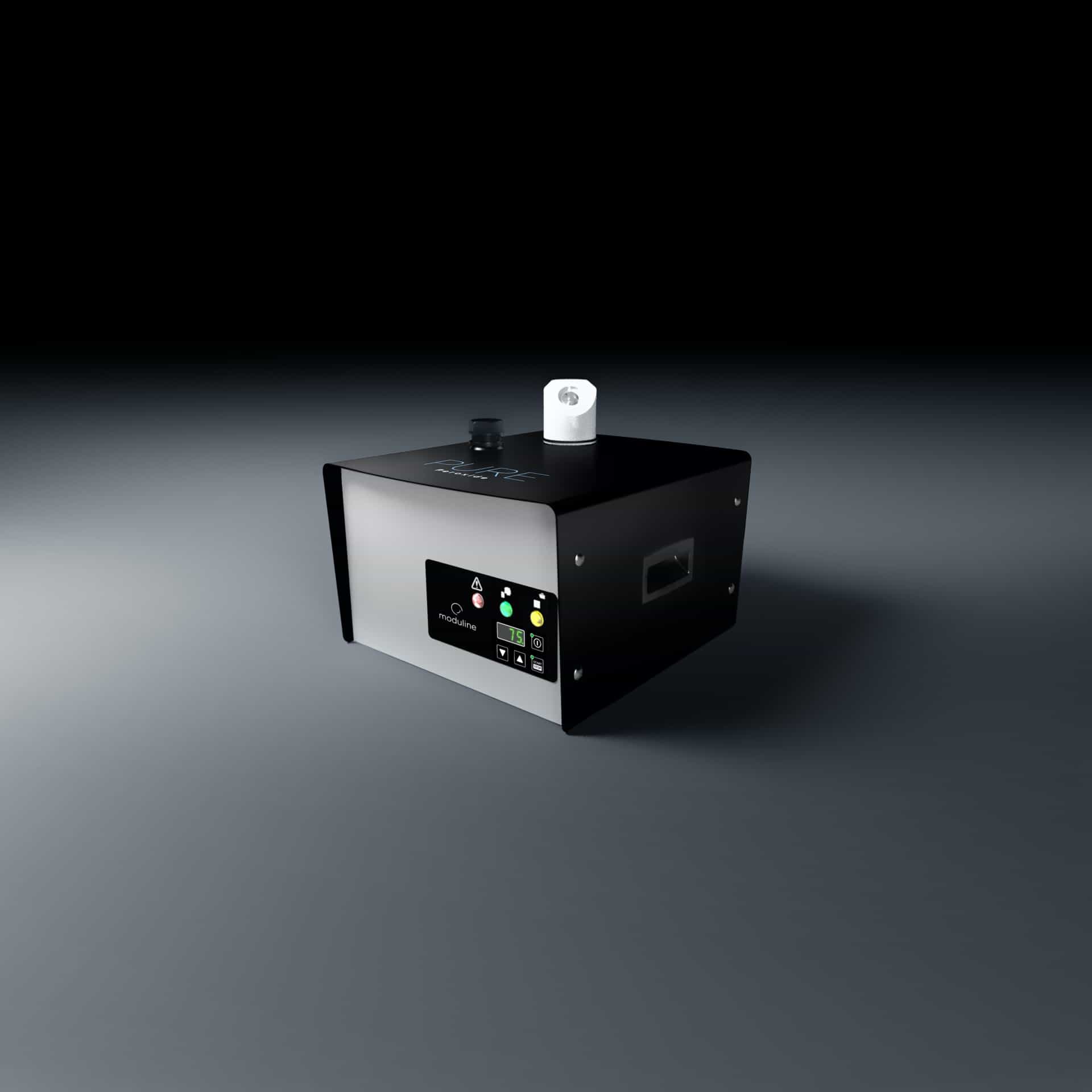 Pure Peroxide is introducing a new technology, able to protect us from this current emergency and from future ones which can threaten our daily life.
The solution is made up of hydrogen peroxide, stabilised at 7.5%, nitrogen nitrate-free and nebulised in the environment in the form of "dry fog".
Disinfection cycle is very fast and effective. The duration of a nebulization cycle is around 1 minute every 20 cubic meters.
Pure Peroxide has been developed to be user-friendly and to provide immediate results.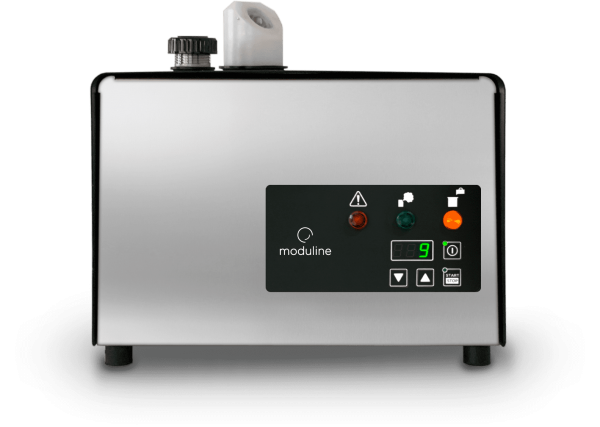 Designed to be easy to handle and use
Controls are very simple and so are the indications given by the appliance while working.
The disinfection treatment is simple and fast. You can enter the room soon after 20 minutes the cycle has been completed.
Check our videos with Moduline managers giving all information about this product.
Mauro
Favretti
Managing Director
Filippo
fazio
Sales Manager
Aldo
Pellegrini
Business Development Manager
FOR ANY KIND OF SPACE
This solution can grant total safety for any business or place, even your own house.
Feel free to contact us for any question or request